Milwaukee Industrial Electrical Contractor
Milwaukee Industrial Electrician and Maintenance Contractor
Terminal-Andrae understands your industry's production urgencies as we work with many Milwaukee fast paced production industries on a daily basis. In today's fast paced industrial world the old phrase 'time is money' has never been more true. No matter what production industry, any system downtime is unacceptable as production is the driving force. When upgrading or adding to electrical production equipment, the installation processes or expansion of the facility directly affecting the bottom line must be completed within established deadlines to prevent any unnecessary valuable production time loss. The number one priority is to promptly return to full production.
Wisconsin's Industrial Strength Electrical Contractor
Providing 24hour, 7 days a week for 365 days of every year Emergency Electrical Service to keep your Milwaukee business running. Our Milwaukee electricians know urgency, with skills to troubleshoot problems to get your equipment up and running while maintaining or even improving safety. CALL 414.933.6970!
At Terminal-Andrae Inc. our project managers and certified electricians have faced electrical challenges countless times. With coordination and efficiency, we recognize the urgency to work together and achieve our electrical engineering customers' goals.

Wisconsin Industrial Electrical Customers:
Some of Wisconsin's top companies depend on Terminal Andrae for the best CAD electrical system designs, repair, and maintenance services throughout the region. We are a full-service Milwaukee electrical contractor that services the industrial sector with a large selection of custom electrical services, including:
Milwaukee Industrial Electrical Services from Terminal Andrae
Our certified industrial electricians are some of the best in the Milwaukee area, and we hire some of the top electrical engineers in the state of Wisconsin. We work one-on-one with all of our clients to provide you with money-saving electrical options that increase industrial efficiency levels and reduces the amount of money your company spends on its annual energy bills.
Food and Beverage, Brewing, Processing and Packaging:

These Wisconsin beverage, brewing, and processing giants turn to Terminal Andrae's team of electrical engineers for their complex industrial electrical needs:

Miller Brewing Co. - Milwaukee, Wisconsin
Watertown Hops Co. - Watertown, Wisconsin
Leinenkugel's Brewing Co. - Chippewa Falls, Wisconsin
ADM Cocoa - Milwaukee, Wisconsin
Unilever - Milwaukee, Wisconsin
Cargill Food Service - Butler, Wisconsin
General Mills Process/ Packaging Facility of Snack Products - Milwaukee, Wisconsin
Baptista's Bakery - Franklin, Wisconsin
Ocean Spray Beverage Manufacturing Plant and Warehouse - Kenosha, Wisconsin
Nestles - Burlington, Wisconsin
Wisconsin Heavy Equipment, Electrical Mfg. and Mining

The heavy equipment, electrical manufacturing, and mining industries employ a large number of Wisconsin workers, and are the backbone of Wisconsin economic growth. They need electrical systems, maintenance, and repair that they can count on, and the following companies trust that Terminal Andrae will get the job done right every time:

Bucyrus International - Milwaukee, Wisconsin
Eaton Corp - Brookfield, Wisconsin
DRS Technologies - Milwaukee, Wisconsin
Charter Wire - Milwaukee, Wisconsin
P&H Mining Equipment - Milwaukee, Wisconsin
Falk Corporation - Milwaukee, Wisconsin
Wisconsin Printing Companies

Printing companies place a great deal of their livelihood in the latest system innovations, technology, and top notch electrical controls/design. The following Wisconsin printing companies are clients of Terminal Andrae, and have come to depend upon our level of custom designed electrical services and professional reliability.

Milwaukee Journal-Sentinel - Milwaukee, Wisconsin
A to Z Printing - Waukesha, Wisconsin
Contact Terminal Andrae's Electrical Engineers forr Industrial Electrical Service in Wisconsin, or CALL US at 414-933-6970 ANYTIME, ANY DAY!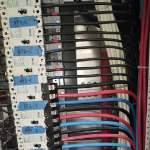 Industrial Electrical Construction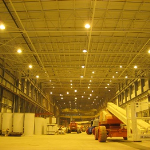 Industrial Warehouse Light Installation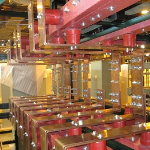 Electrical Patch Panel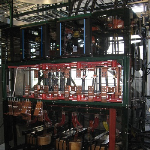 Industrial Patch Panel Install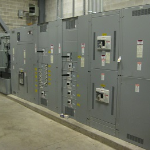 Industrial Substation Installation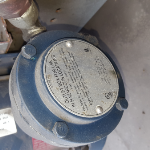 Industrial Electrical Technicians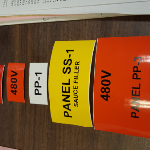 Wisconsin Electrical Labeling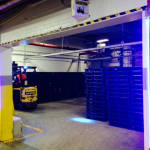 Safety Solutions Industrial Facilities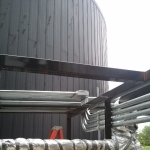 Conduit Route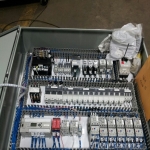 Industrial Automation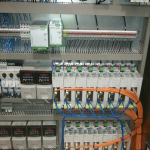 Industrial Automation Panel Build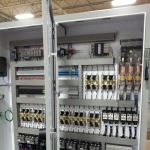 Industrial Panel Build
Quality Electrical Engineering Services