Milwaukee CAD Electrical Design Services
Superior AUTOCAD Electrical Drawing Services Near Milwaukee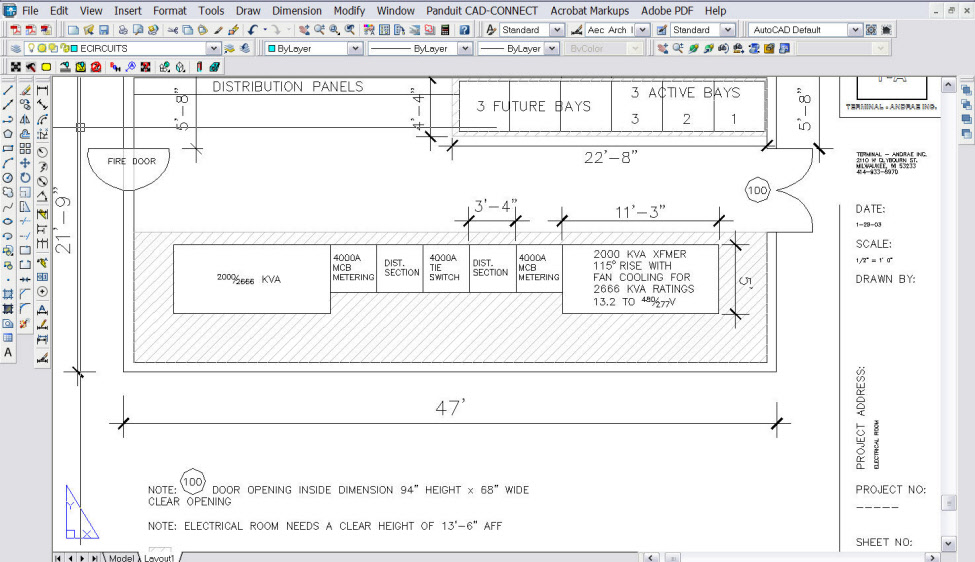 Whether your electrical project is commercial, institutional, or industrial, Terminal-Andrae has the expertise and services to meet your design and construction needs. Utilizing Computer Aided Design (CAD) programs allows us to transform your marked-up plans and other build information into electrical engineering drawings for any type of configuration. Our electrical CAD drafting services make us the most comprehensive and cost-efficient electrical contractors in the industry.
Our electrical CAD drafting services include:
Electric power distribution layouts
Panel diagrams
Circuit breaker drawings
Wiring diagrams
When you hire Terminal-Andrae for CAD drafting, you can expect to benefit from:
Increased designer productivity: Our fast and effective services are always completed within your established deadlines, preventing any lost production time.
Improved design quality: Our electrical design experts create and manage electrical schematics with an incredible attention to detail and accuracy.
Simplified documentation: Our CAD technology combines electrical plans and creates a final product appropriate for permit, construction, as-built or coordination uses.
Eliminated need to hire additional CAD design specialists: Terminal-Andrae is able to cut the price of complete electrical construction design and build by eliminating the middleman.
Get your electrical project finished ahead of schedule by contacting our CAD design professionals today.

Other Electrical Contractors Can Only Supply CAD Documentation OR Construction Build
No matter the industry, Terminal-Andrae can BOTH design and build your electrical construction project, providing you with the most time and cost effective CAD engineering solution.
In addition to CAD drawing, our experts offer the following services to keep your Southeastern Wisconsin business running at peak performance:
Design
Documentation
Construction
Major manufactures such as Miller Brewing Company, Falk Corporation and the Milwaukee Journal-Sentinel have all benefited from our superior electrical engineering and design services.


"Considering the fast tracked approach of this project, scope of work, changes, and the coordination needs of the Owner, as well as other subcontractors on site, Terminal-Andrae has been able to efficiently and economically meet all of the required needs. It became obvious as your work progressed, execution from the newest apprentice on site to top Terminal-Andrae management personnel, was on the same page to give us the best possible performance and product."
-David Wuchenich, J.A. Jones Construction Co
Request additional industry-specific information about what Terminal-Andrae's Electrical Computer Aided Design Service can do for your business.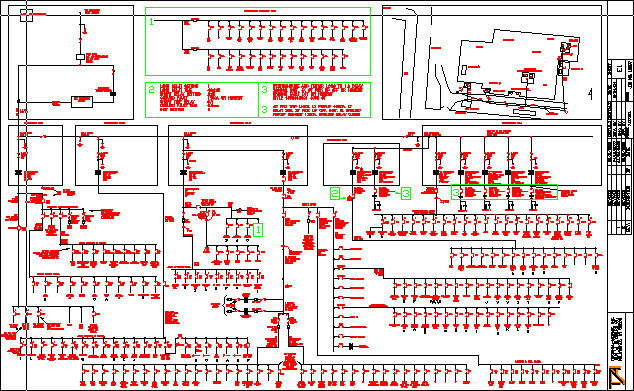 Quality Electrical Engineering Services