Residential and Commercial Security Systems
Milwaukee Security System Specialists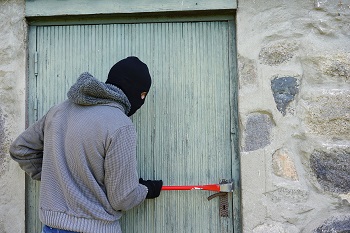 It's unfortunate that no matter where you reside thieves, deviants, and other criminals are rampant. Because of this, the demand for home and commercial security systems has recently skyrocketed. A few of the reasons people find comfort in security systems are:
Installation affordability
Ability to act as a criminal deterrent
Private security guards are expensive
Capacity to substitute a home firearm
Young children are often left alone at home
Smartphones allow for anywhere/anytime access on the go
Added peace of mind
Security systems, due to modern technology and the internet, have become incredibly affordable in the recent decade. Many newer systems can even be accessed anywhere from your smartphone or other mobile devices! In addition, when most criminals see exterior cameras they typically tend to think twice if they know they are being monitored. With an increase in gun violence, many households are opting to lock up their firearms, and rely more heavily on surveillance systems for added peace of mind when their children or other family members are home alone.
"Just wanted to say thanks for your company's fast response, expert advice and service related to our main switchgear."
- Bob Leidolf, Plant & Facilities Engineer, Cerac Inc.

Milwaukee Home Security Installation
Currently, Terminal Andrae offers, installs, and personally advises on both Samsung and Sony security systems. With the invention of high definition 1080p video display, we are now able to provide you with crystal clear footage that was never before possible. New vandal resistant cameras not only offer a higher level of stealth, but they ensure that your footage keeps on rolling 24 hours per day, 7 days per week, and 365 days a year! A Terminal Andrae associate will be able to tell you what areas make the best camera placement, how to cover all possible angles, and what the most efficient installation method might be. This saves you hours of research on security system operations and makes ensures that your system is properly set up the first time.

Samsung Security Systems
Samsung and Terminal Andrae currently inventories a variety of products that easily fall within your particular budget and individual security needs. For example, in order to deter internal theft, businesses may need more complex video systems capable of monitoring interior behavior. On the other hand, a moderately sized residence may be better off with a simple set-up, primarily designed to monitor the home's entrances and other key points of interest. Consult with a Terminal Andrae associate to discuss the specifications of your home or business, and the scale of the job at hand.
Sony Security Systems
Sony security systems are often considered to be the pinnacle of commercial and residential security cameras. Thanks to their plethora of available features, you can customize a system for your home or business that is hand-tailored for you. Terminal Andrae would be more than happy to consult with you on your security system design. Camera placement, audio definition, angles, and every minute detail can be expertly planned by our associates, in order to provide you with the best possible security system for your money. Whether it's a simple ranch-style home or a large multi-story business, there is no job that is too big, or too small for us to take on.
Security Systems for Milwaukee Apartments
If you are currently the process of building an apartment complex or are a landlord looking to update your current properties, consider a few of the many benefits of installing a residential security system. The mere presence of security cameras gives your tenants an increased perception of personal safety. They deter criminals, can be used to monitor any suspicious behavior and can be viewed instantly from your personal computer or mobile device. Landlords who utilize home security systems often attract more desirable clientele, and can often charge more for monthly rent! With security system costs continually, this makes the initial investment well worth the up-front charges.
Terminal Andrae carries and installs both Sony and Samsung high definition security systems. We carry a wide variety of different home security systems, packages, and offer a large selection of installation options. This allows us to fully customize a surveillance plan from the ground up that is affordable, and best suits your individual needs. We will help you identify any blind spots or high traffic areas that should be monitored closely, and set up your new cameras to your choosing. In addition to security systems, Terminal Andrae is an industry giant in:
For a free consultation on security systems, our available products , or Terminal Andrae's other electrical services feel free to contact us today!
Quality Electrical Engineering Services