Industrial Patch Panel Install
Previous
Next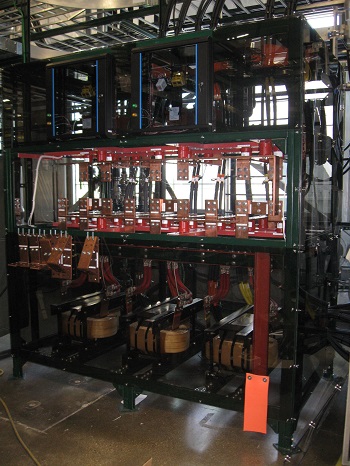 Wisconsin High-Tech Industrial Patch Panel Installs
When it comes to large-scale industrial businesses, especially those that require a complex networking system, an industrial grade patch panel is almost always a necessity. A patch panel connects and organizes your LAN or fiber optic cables into a single, centralized source where all of your networking cables can be neatly organized into one switchboard infrastructure.
Here at Terminal Andrae, our team of specialized electrical engineers meticulously design and install industrial grade copper patch panels, like the one pictured above, for local Wisconsin industries. Whether you are a small commercial business with a modest sized network or a giant industrial facility, our staff is dedicated to helping you with whatever you may need.

Terminal Andrae has over 100 years in the electricity business, and we specialize in a whole host of different commercial, institutional, and industrial electrical services. We are a reputable team of professionals who dedicate our lives to making sure that our customers receive the highest quality electrical services at affordable prices.
For more information on our electrical services and specialties, contact our Southeast Wisconsin electrical contractors today!
Quality Electrical Engineering Services