Electrical Construction for Milwaukee Industries
Previous
Next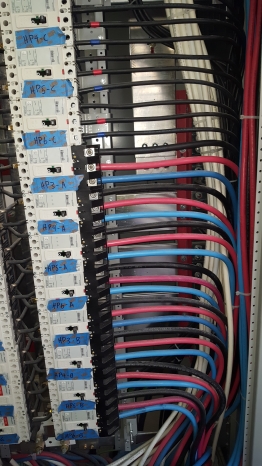 Milwaukee Electrical Contractors Install Switchgears
This switchgear was designed and installed by the skilled electrical engineers at Terminal-Andrae in Milwaukee. Our electrical contractors constructed this switchgear to help industrial workers direct power to specific equipment quickly and easily.
Terminal-Andrae provides electrical services for industrial and commercial properties across Southeast Wisconsin. We are committed to providing excellent customer service and workmanship. Our Milwaukee electricians work efficiently to guarantee precision, safety and cost-effective rates on every job.

Contact the Milwaukee electrical contractors at Terminal-Andrae to schedule industrial electrical services.
Quality Electrical Engineering Services