High Voltage Electrical Repair and Maintenance
Previous
Next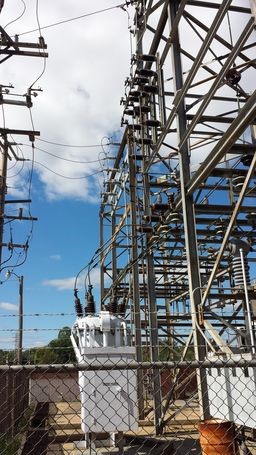 Wisconsin High Voltage Electrical Experts
When it comes to working with medium and high voltage electrical applications, safety is our number one concern. High voltage electrical work requires special training, equipment, and tools, and many standard electricians simply won't work on anything in excess of 600 volts! Medium-voltage electrical work is designed to limit cable size, and more efficiently route all power sources in a safe and effective manner. It is ideal for large industrial complexes or residential areas where lots of electricity needs to run in one place. If you or someone you know require medium and high voltage electrical services, make the smart decision and contact the experts at Terminal Andrae Today! We provide a whole host of commercial and residential electrical services, including:
We are here to assist you with any questions that you may have, and our teams of highly knowledgeable electrical engineers are some of the best in their field.

For further information on our industrial and residential electrical services, contact a Terminal Andrae associate today!
Quality Electrical Engineering Services