Medium Voltage Electrical Maintenance
Previous
Next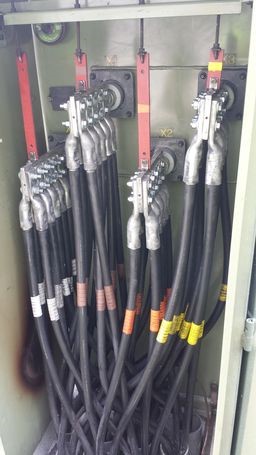 Wisconsin Commercial Medium Voltage Construction Company Contractors
When it comes to higher voltage electrical systems even the slightest of mistakes can have disastrous, and even deadly consequences. This is why the installation, maintenance, and engineering involved in medium and high voltage electricity must be handled by trained professionals, like the experts here at Terminal Andrae. Our team of highly knowledgeable electrical engineers places safety first, as AC current can do serious damage. Medium voltage electricity has its own different set of regulations, codes, and even specific legislation that regulates its usage. It is typically used in industry where high voltage electrical systems are required to power its many complex operations.

High Voltage Electricity Experts in Milwaukee
Medium voltage electricity requires its own special substations, transformers, cables, and other components that often takes special training to learn how to install. Our crews use their fast knowledge of medium voltage electricity and custom electrical solutions to provide you with the support and power that you need to keep your business or industry running smoothly.
Quality Electrical Engineering Services