Power Metering in Milwaukee
Electrical Metering Lowers Your Energy Bills
Lowering costs is a priority for everybody; but this is especially true of businesses and industrial facilities. The first step in reducing energy costs is to have accurate energy use monitoring. The experts at Terminal Andrae will keep your facility operating properly and your business out of the red. You'll never know what you can save until you find out how much you use. Don't pay for unnecessary power use a day longer—Call the technicians at Terminal Andrae today and start saving money.
Don't Lose another Kilowatt Hour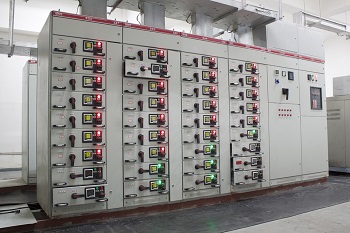 Your electrical meter is constantly running, but that doesn't mean that there's always someone there to catch it when your bills start running wild. Our power metering service will provide real-time data to ensure that you're using energy on what you want when you want, without waste. Our Electromechanical meter-monitoring service will help your business thrive with benefits including:
Energy Resource Optimization—Understand the peaks and valleys of your facility's energy consumption and make better choices with your electricity use.
Improved Response Time to Power Outages—Isolate the moment that your facility loses power and reduce production stoppage time.
Tampering Prevention—Our meter monitoring service will indicate artificial usage reductions and will limit your liability to penalties due to tampering.
Improved Environmental Sustainability—Help work toward a cleaner environment by reducing demand for additional power plants and take the stress off of older power facilities.
Electrical Emergency Service
Terminal Andrae is dedicated to keeping your business running strong. Our specialists will address your emergency 24/7/365. Keep our number on file, because there's no time to waste in electrical emergencies.
Prevent Profit Loss through Maintenance
The technicians at Terminal Andrae will analyze your facility to detect problems before they occur to save you money. It doesn't matter if you have electrical problems in your lighting panels, transformers, bus connectors or anywhere else. Using advanced techniques like Infrared Thermography, we will give you the assurance and repair that you need to free you from worry and focus on your business.
Milwaukee's Longest and Best Track Record
With decades of experience, Terminal Andrae has the expertise to address your electrical concerns. Electrical faults are difficult to diagnose, but our techs make it easy for you to move past electrical shortcomings in your machinery and design custom solutions on your most essential equipment. We produce precise engineered factory automation systems and are partnered with the highest quality companies, giving you the best resources to finish your vital projects.

Quality Electrical Engineering Services