Pewaukee Electrical Engineers
Pewaukee Electricians Serving Local Businesses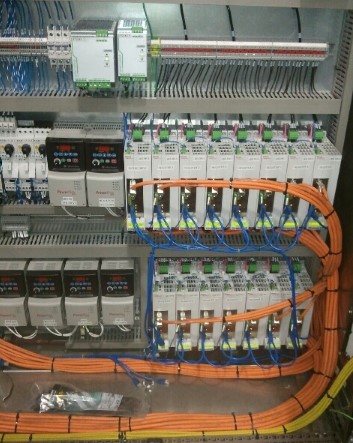 Terminal Andrae's team of Pewaukee electricians specialize in commercial electrical work for local Wisconsin businesses. From electrical design and construction to maintenance and repair, our commercial electricians provide the services to keep your business running safely and efficiently.
We provide a range of commercial electrical services in Pewaukee, including:
Our Pewaukee electrical engineers can increase the efficiency of your business, no matter if you're located in a historic building or a new construction. Give us a call for more information on how we can improve your business.

Increase Your Facility's Efficiency with Pewaukee Industrial Electricians
Our Pewaukee industrial electricians work with your schedule to provide electrical preventative maintenance equipment testing and other industrial electrical services 24 hours a day, 7 days a week, including:
We help you increase the safety of your facility and keep production moving. Need electrical service now? Our Pewaukee electricians offer emergency electrical service 24/7 in the Greater Milwaukee Area.
Get on 1-43 S from N Milwaukee River Pkwy
Continue on I-43 S. Take exit 309B for Clybourn St/25th St
Turn right onto W Clybourn St
Arrive at Terminal Andrae:
2110 W Clybourn St. Milwaukee, WI 53233
Quality Electrical Engineering Services