Pharmaceutical Process Control
Pharmaceutics and Process Control Design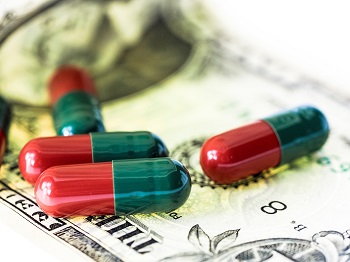 One of Terminal Andre's most highly requested services is our custom designed industrial process control systems. Our engineers have helped the pharmaceutical, as well as a variety of other industries in the Wisconsin area increase efficiency, reduce waste, and collect data in order to measure results. Process control is not limited to large factories with millions of dollars in robotics. On the contrary, we provide our services to even the smallest of up-and-coming pharmaceutical labs that are just getting their start.
Electrical Engineering Services and Pharmaceuticals
The point of process control is to find a way to use technology to maximize efficiency without sacrificing the overall quality of the final product. This is especially important when it comes to goods that are for human consumption, as mistakes in these industrial sectors can be potentially disastrous. Overall, Terminal Andrae's main goal is to use programming, networking, and other electrical engineering solutions to reduce your total maintenance and operation costs.
Some of the services we currently offer that help us achieve this are:
Design of self-diagnostic and troubleshooting software for your equipment
Custom programming and networking solutions
Centralized accessibility of data
Remote access to various industrial components
In addition we also service the automotive, food/beverage, and almost every other sector of industry where our services may be of use.

For more information on Terminal Andre, our available services , or simply to inquire about our company please don't hesitate to consult a Terminal Andre associate today!
Quality Electrical Engineering Services