Food/Beverage Industrial Process Control
The Importance of Process Control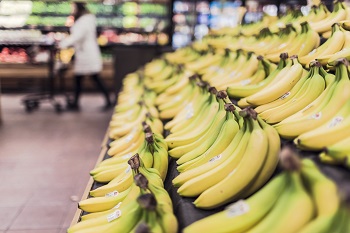 The importance of industry process control is extremely prevalent in the food/beverage sector. Even though it may not seem as technical as other forms of manufacturing, each step of the food and beverage production, shipping, and transportation process is highly refined, monitored, and exploited using a custom designed process control system.
These systems usually have to be designed from scratch are intricately created in collaboration with professionals, like those at Terminal Andrae. Using a structured system of computer networking, custom software programing, and our other electrical engineering skills we are able to effectively create a centralized program that can better monitor and regulate the different components of your current industrial setup. In addition to custom designing industrial control processes for new machinery, we also upgrade existing process control systems, provide project management design services, and custom build machine interfaces in order to make systems easier to navigate/use.
Consequences of Poor Process Control Systems
Nonexistent and crudely established process control systems can have devastating results on the food/beverage industry. For starters, any delay in industry is the number one enemy of temperature controlled foods. Industrial process delays can increase the time that climate sensitive foods are exposed to room temperature conditions. This can lead to bacteria growth, and spoiled food that must be completely thrown out at the risk of posing a human health hazard.
Control systems allow different parts of the industrial process to be monitored, accessed remotely, and quality measurements to be taken with the simple press of a button. Not only will this streamline the industrial process, but our custom designed software can essentially turn your employees into powerhouses of production. We handle all components of your process control build and can get as intricate as you would like. It all depends on your needs, preferences, equipment, and budget.

Wisconsin area consumers currently in the food/beverage industry that may be considering a custom designed process control system, or have questions about any of our other electrical engineering services should contact a Terminal Andrae associate today!
Quality Electrical Engineering Services