Automotive Industry Process Automation
Industrial Process Automation in the Automotive Industry
At its core the automotive industry has always been about efficiency, growth, and incorporation of the latest technology. Since the invention of Henry Ford's assembly line the goal has been, and will continue to be, to refine the automotive manufacturing process to its simplest form. Industrial process control and automation systems help to effectively regulate a wide array of different components of the automotive assembly process. Their incorporations, designs, and overall role in the automotive infrastructure is drastically changing in order to keep up with todays modern technology. In addition, the changes that the personal computing have indtroduced have been monumental to the industry as well!
Terminal Andrae's Industrial Process Control Systems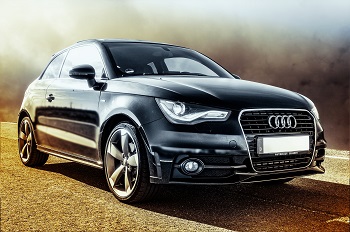 In order to understand industrial process control, it is important to take a step outside of the automotive industry, and examine the field of process control as a whole. Think of industrial process control as an invisible, centralized monitor whose sole purpose is to keep an eye on different components, settings, and measurements throughout individual industrial sectors. Obviously when it comes to anything in the automotive field complex robotics, expensive machinery, and precision based instruments all come into play. This makes setting up a system that attempts any form of data and mechanical tracking no easy task, and the results can be disastrous if left in the hands of an amateur.
Detailed planning, programming, networking, and IT work are all going to be necessary, making it essential to call in a team of highly trained professionals. Terminal Andre's crew of engineers are specialists in:
Upgrading existing industrial control systems
Custom programming
Creation, design, and implementation of new custom control systems
Computer networking
Terminal Andrae's Quality Guarantee
Terminal Andre's mission is to continue to expand our knowledge of electrical engineering and electrical systems every single day. We are never content with what we know, and continue to learn more so that we can expand our company's horizons into new, unexplored territories. We will continue to provide the automotive, and other major industrial giants with our electrical services. We pledge our personal guarantee to carry out our duties without cutting corners that may result in sacrificing quality.

If you are currently in the automotive industry and interested in our process automation, new construction electrical experts, or other engineering services feel free to contact Terminal Andrae today!
Quality Electrical Engineering Services