CAD for Solar Roof Installation
Previous
Next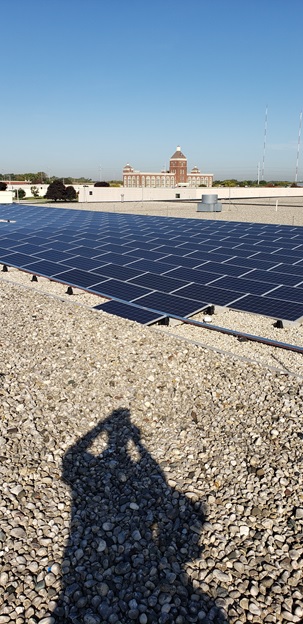 Solar Roof Installation Services
Terminal Andrae uses computer aided design (CAD) to plan installations of solar roof panels for the most effective results. Check out our work on this commercial building.

Other Industrial Electrical Services by Terminal Andrae
In addition to electrical instrumentation and custom automated control services, Terminal Andrae also specializes in many other areas of industrial electrical work as well. We are the Milwaukee metro area's top electrical contractor, and some of our areas of industrial electrical expertise include:
We also offer custom engineering services and electrical system design for industrial control panels, automated controls, and more!
Contact the Milwaukee Electrical Contractors at Terminal -Andrae to learn how our electrical engineering solutions improve your industrial automation processes.
Quality Electrical Engineering Services